At Hopstart
, we're dedicated to offering you full-service, no-hassle website setup and design. No matter your level of experience, we can assist you with it all; domain registration and renewal, hosting, design and programming, and we're "Quick like a Bunny!"
Web and Graphic Design
Whether you have a design already in mind or just doddles on a cocktail napkin, we can help you with your creative needs. We can integrate your pre-existing media- whether advertisements, concept drawings or brand logos- to create exactly the content you're looking for, or even create something for you completely from scratch.
Browse through our
Portfolio
to see some of our work.
We believe in simple efficient web design using HTML and Cascading Style Sheets. Our pages are hand coded to ensure that they will work the way they were intended; cross platform, cross browser, and at varying resolutions, with minimal load time.
Design and Web Programming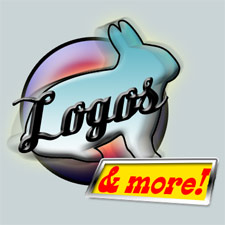 We can also provide custom web programming so that your site performs more efficiently for you. Need a content management system so you can login and edit your page quick and easily? We can do that!
By using PHP programming language and MySQL databases we can build custom web applications to fit all of your needs.
SEO
We offer search engine submission and optimization, so that people will be more easily directed to your website on search engines such as Google and Yahoo.
Save time and money, let Hopstart be your one-stop shop, and we'll take care of all of your website setup and development needs!
© hopstart.com